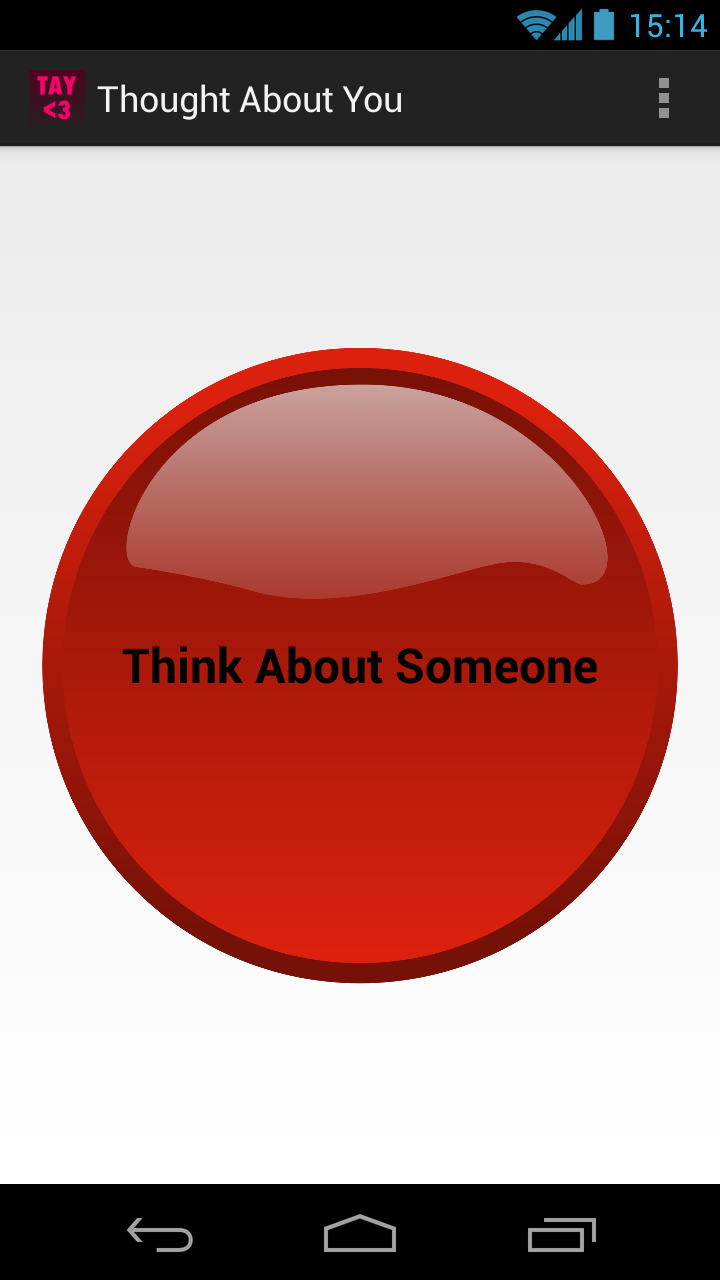 In case you didn't already notice, Thought About You has finally been released to the Google Play Store!
Features
Easy to use interface (because the application does almost nothing).
Colorful interaction (the big button is very red).
Most importantly: calls anyone in your phone book, at the press of a big, red button!
We would appreciate you testing it, providing feedback to us by rating the application. We also have a public feedback board, where you also can post ideas for future features.
Todo list
Call out to designers to help us style the look of the application.